Hand loaded shelving and catwalk system
UNIRACK is a high performance shelving system created to satisfy industrial hand loaded storage requirements.
The key features of the Unirack system include the CE marked structural components, high performance components, and complete integration and interchangeability with the full range of Metalsistem accessories. Unirack is extensively used in catwalk systems thanks to its high performance profile, Unirack can reach 8 metres in height with multiple suspended levels. Its galvanized finish ensures product durability and corrosion protection.
Main Structural Components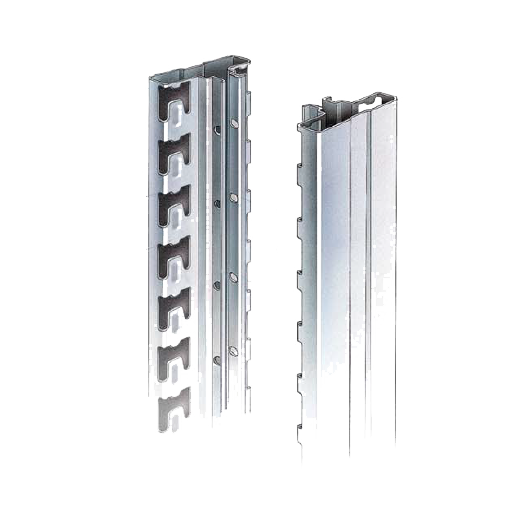 The Unirack uprights are available in five versions of varying gauges. The uprights have a "T" shape containing two connection systems. The first, on the back face, has connectors set at a pitch of 33mm, for the assembly of beams and accessories. The second, on the side face, has holes set at a pitch of 132mm, used for the connection of the horizontal and diagonal spacer bars. The front face of the beam features a sleek, smooth, attractive finish.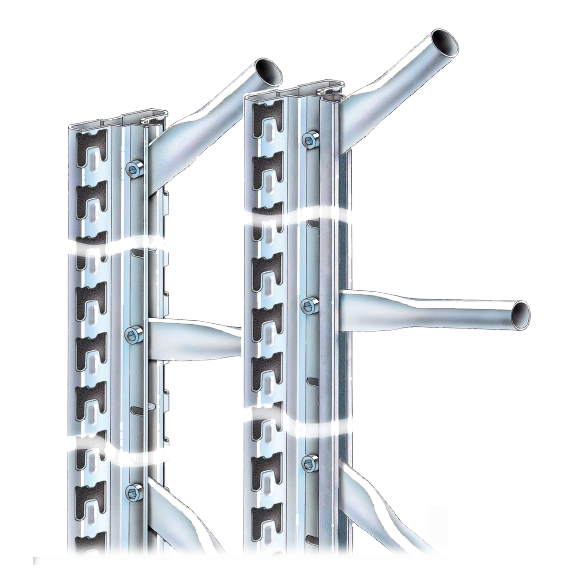 Spacebars come in horizontal and diagonal versions, and are connected to the uprights, making a complete frame. These spacebars are the cornerstone of the structural rigidity of the frame and system as a whole.

Plastic base plates are best used in domestic environments, with modest load bearing capacities. Steel base plates give the ability to mount the uprights to the floor, and are recommended for industrial environments.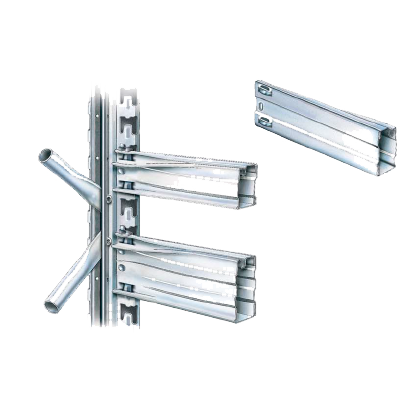 Beams are easily interlocked with the uprights, and contain a groove for the placement of shelf panels, modular containers, and other accessories.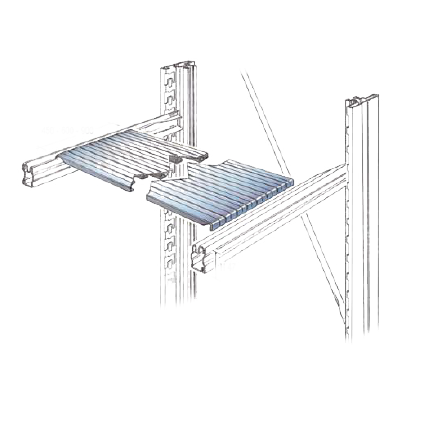 Shelf panels are supplied in 12,7 and 25,4 mm profiles, and vary in depth up to 800,1 mm.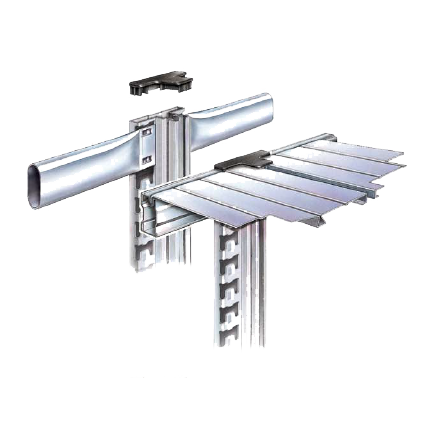 PVC top caps are placed at the top of the uprights.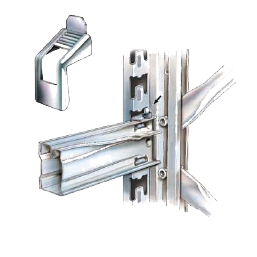 To prevent accidental lifting of the beams and shelves, the safety clips should be used in all applications.
♦ Perforated Steel Panels
♦ Corner Solutions
♦ Chipboard Shelves
♦ Wall Bracket
♦ Shelf Tray
♦ Divider For Exhaust Pipes
♦ Telescopic Tube Divider
♦ Fixed Height Divider
♦ Glass Shelf
♦ Modular Containers
♦ Garment Hanging Bar
♦ Label Holder
♦ Modular Drawers
♦ Cladding Panels
♦ Plastic Bins
♦ Tire Rack
♦ Mobile Ladder
♦ Sliding Doors
♦ Hinge Doors
♦ Mobile Shelving
♦ Carton Flow
♦ Powder Coating
CE marked structural components;
33mm upright pitch;
versatile by virtue;
available in solid shelf alternative;
excellent load bearing capacity performance;
90° corner units maximise storage capacity;
high-tech design;
can be used in public spaces from shops to offices;
unalterable over time thanks to the use of galvanized steel;
structural components produced from 3.1 certified high tensile structural steels in accordance with EN10204 standards;
modular structure available in many different dimensions;
cost effective solution;
internationally patented.
Let our experts find the best solution for you!